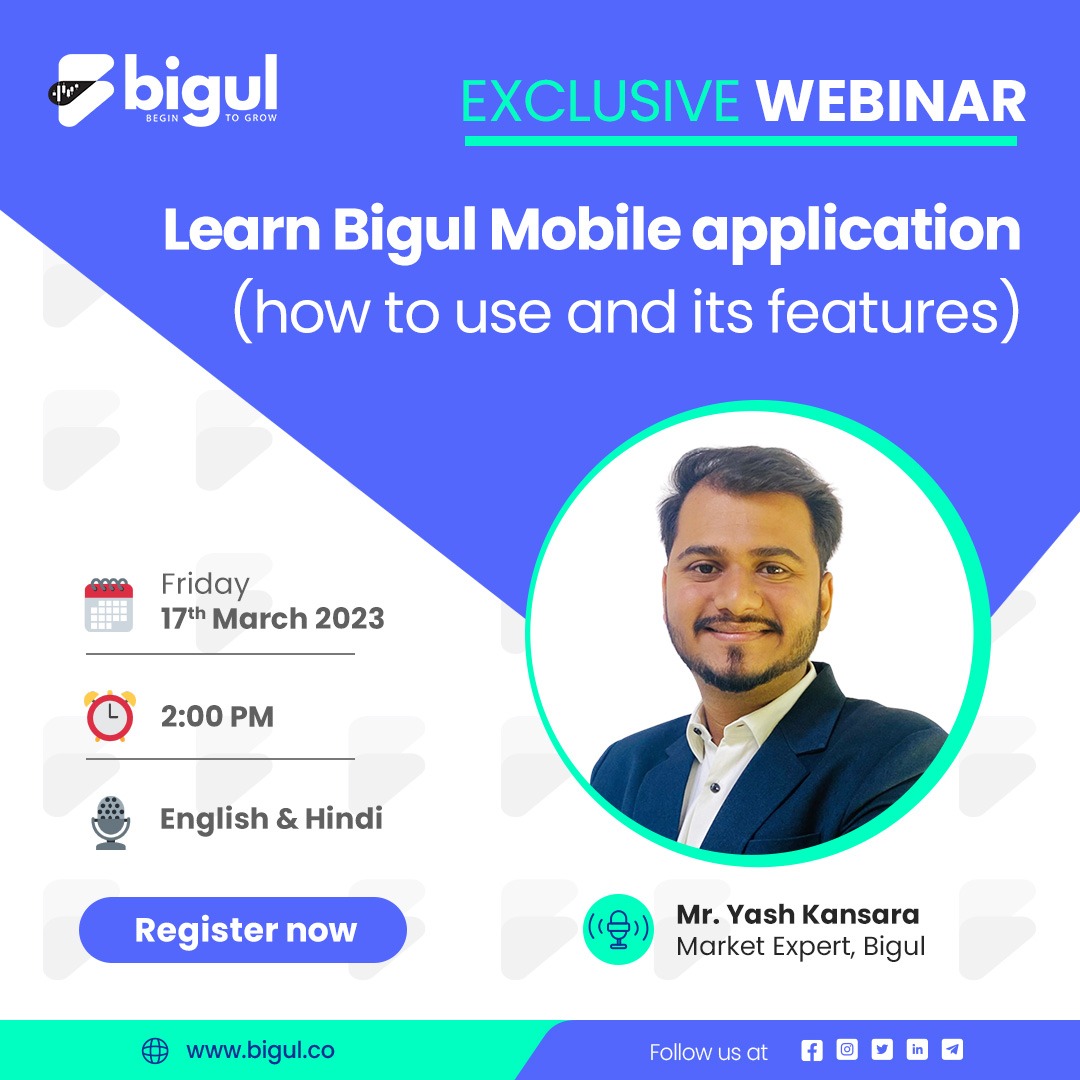 When : 17 March, 2023
Time :
Learn Bigul Mobile Application(How to use, and its features)
Free
𝐖𝐞𝐛𝐢𝐧𝐚𝐫 𝐀𝐥𝐞𝐫𝐭!!
Dear Customer,
Register now! for a FREE live Session to "𝙇𝙚𝙖𝙧𝙣 𝘽𝙞𝙜𝙪𝙡 𝙈𝙤𝙗𝙞𝙡𝙚 𝙖𝙥𝙥𝙡𝙞𝙘𝙖𝙩𝙞𝙤𝙣 (𝙝𝙤𝙬 𝙩𝙤 𝙪𝙨𝙚, 𝙖𝙣𝙙 𝙞𝙩𝙨 𝙛𝙚𝙖𝙩𝙪𝙧𝙚𝙨 )" 𝒃𝒚 𝑴𝒂𝒓𝒌𝒆𝒕 𝑬𝒙𝒑𝒆𝒓𝒕 𝑴𝒓. 𝒀𝒂𝒔𝒉 𝑲𝒂𝒏𝒔𝒂𝒓𝒂 📈📊📉
𝐖𝐞𝐛𝐢𝐧𝐚𝐫 𝐃𝐞𝐭𝐚𝐢𝐥𝐬
📅 𝐃𝐚𝐭𝐞: 17th March, Friday
⏰ 𝐓𝐢𝐦𝐞: 2 pm
Register Today !
Register for the upcoming webinars by clicking on the "Register Now!" and fill your details. You'll receive our latest webinar emails with a unique link to join the session.
Signup
now and Start Earning!